Vimeo link to W0DLE station overhead drone video made by Brooks Dillahunty
https://www.google.com/maps/place/181+Antelope+Ln,+Lake+George,+CO+80827/@39.152313,-105.7357977,17z/data=!3m1!4b1!4m5!3m4!1s0x876b212ac9e54911:0x1549e071d05b3247!8m2!3d39.152313!4d-105.733609
181 Antelope Ln.
Hartsel, CO
80449
This Property has been sold. All future operations are from the Wyoming location
See all the details regarding this property, at the bottom of the page, after the photos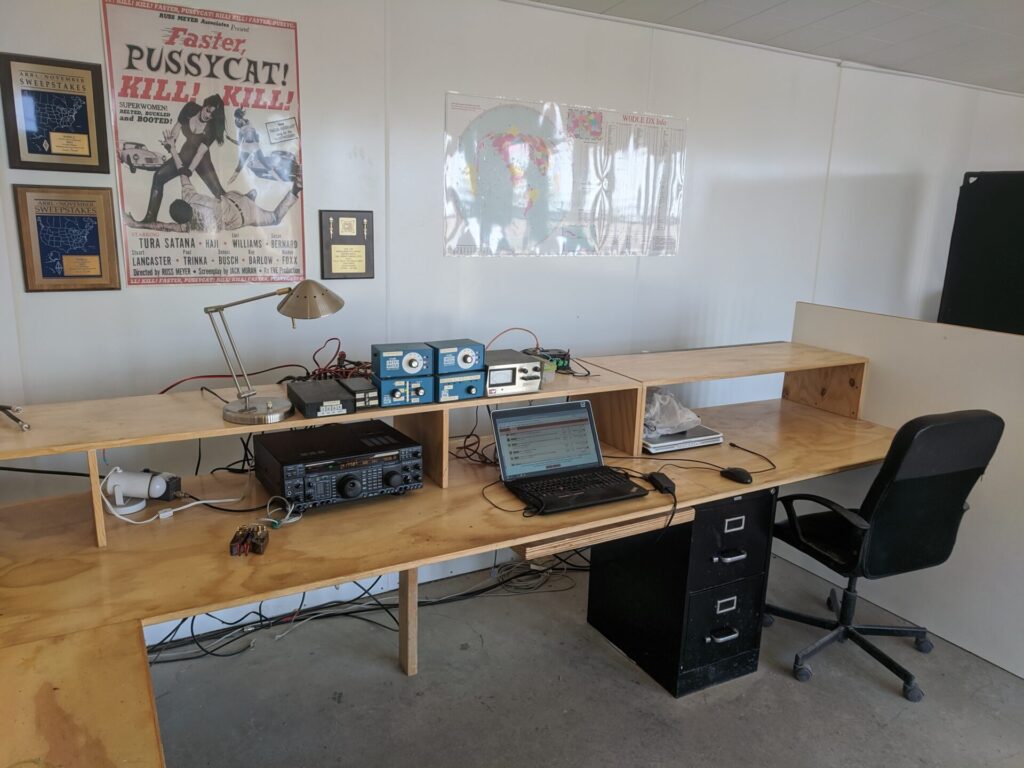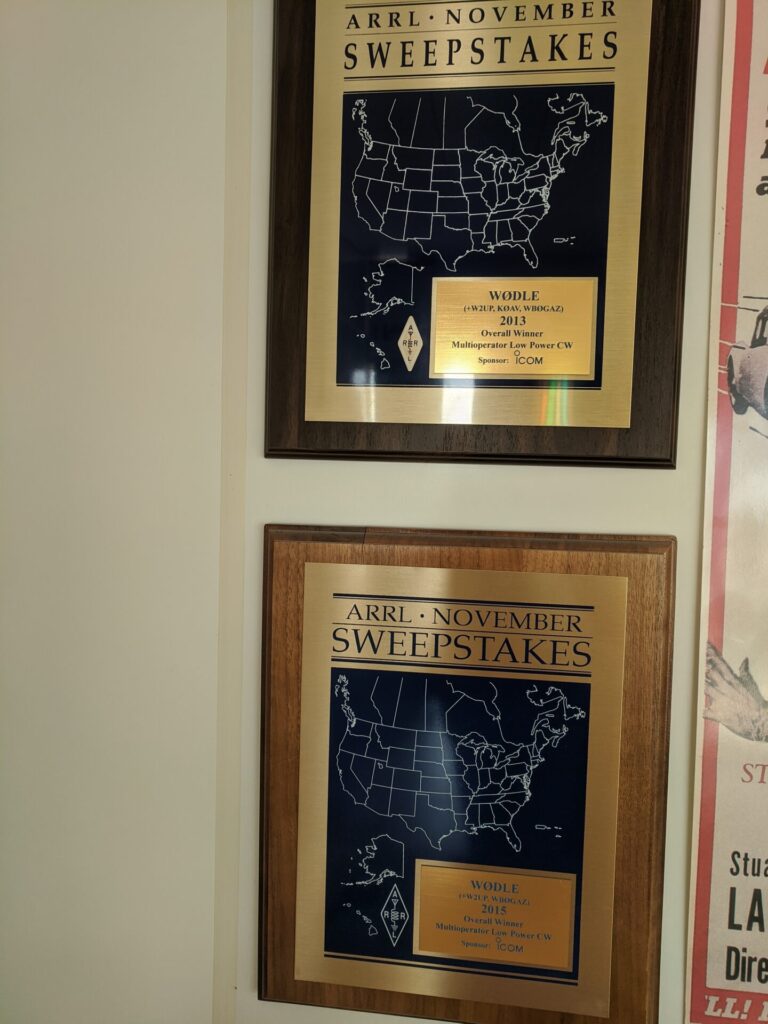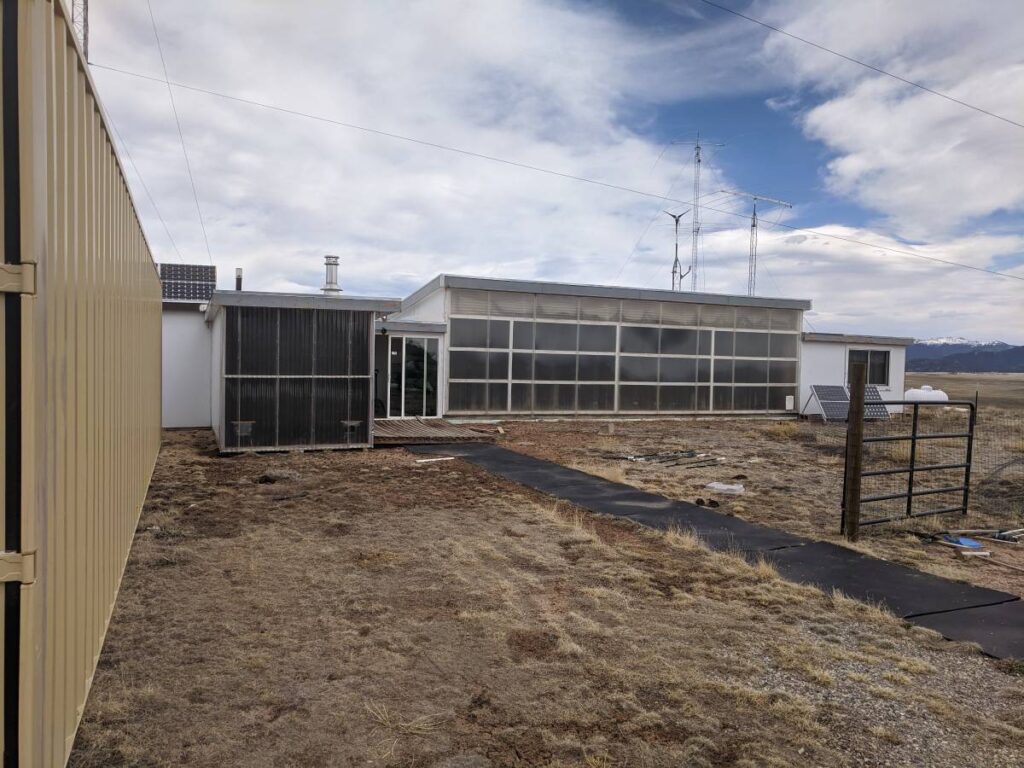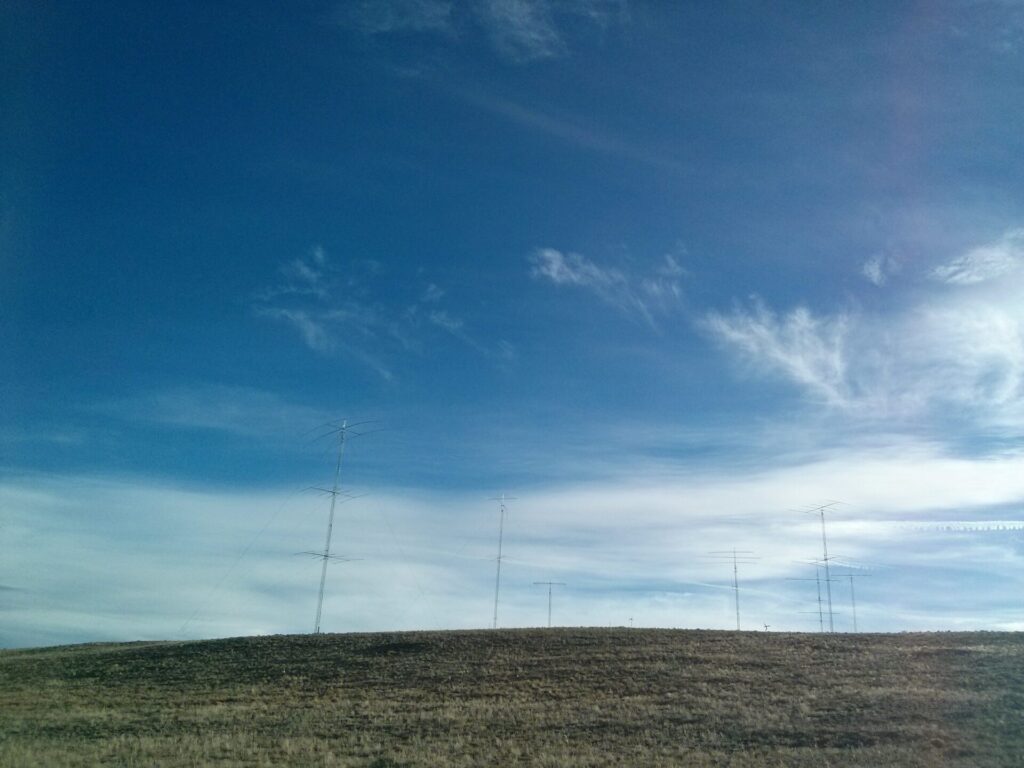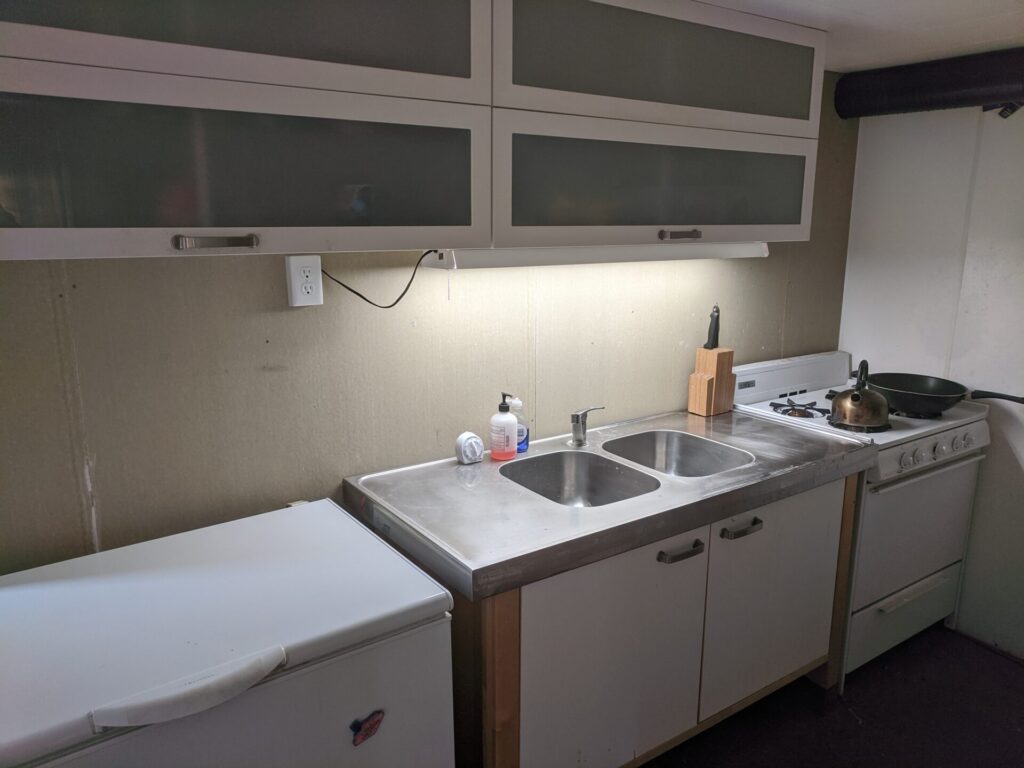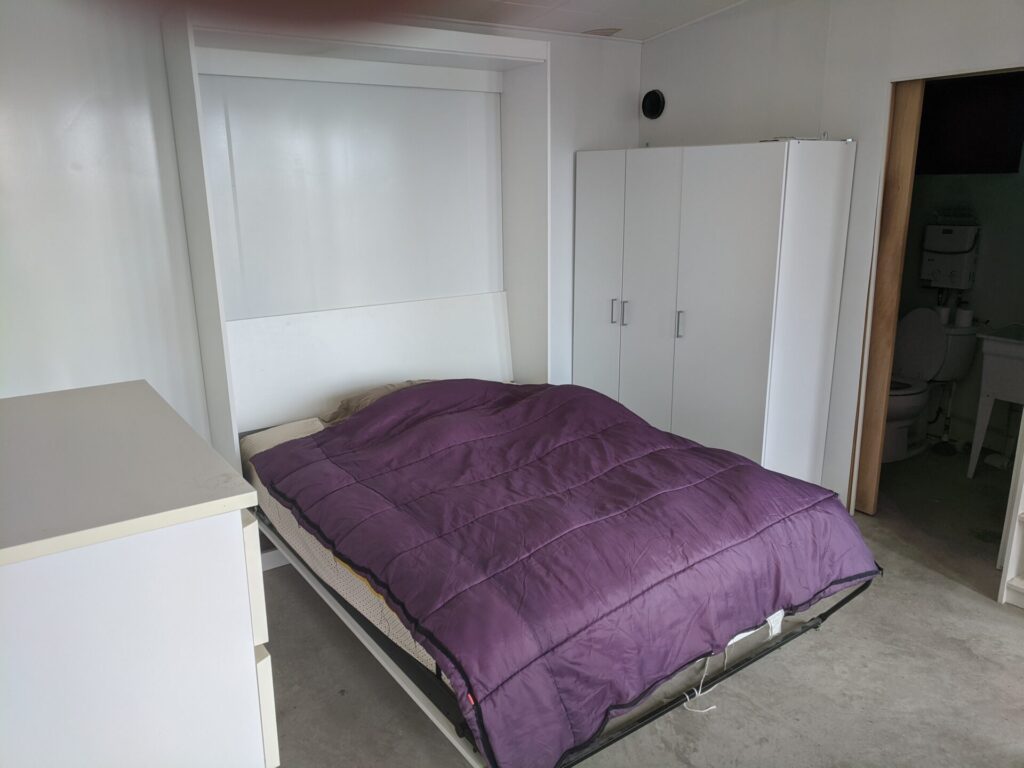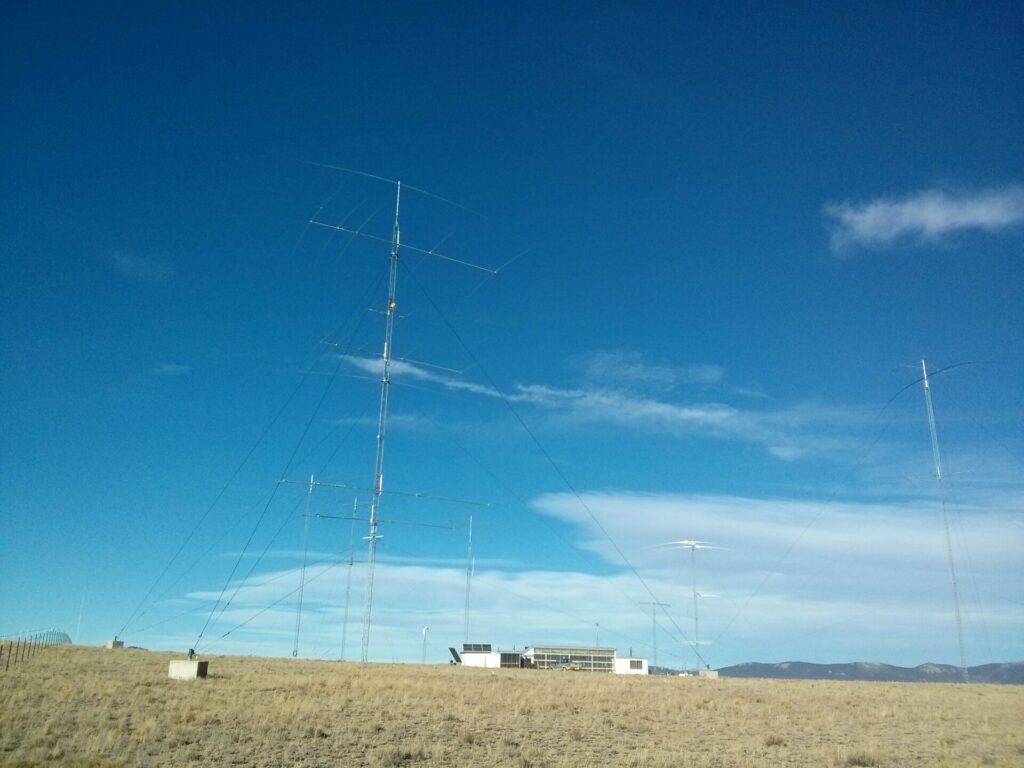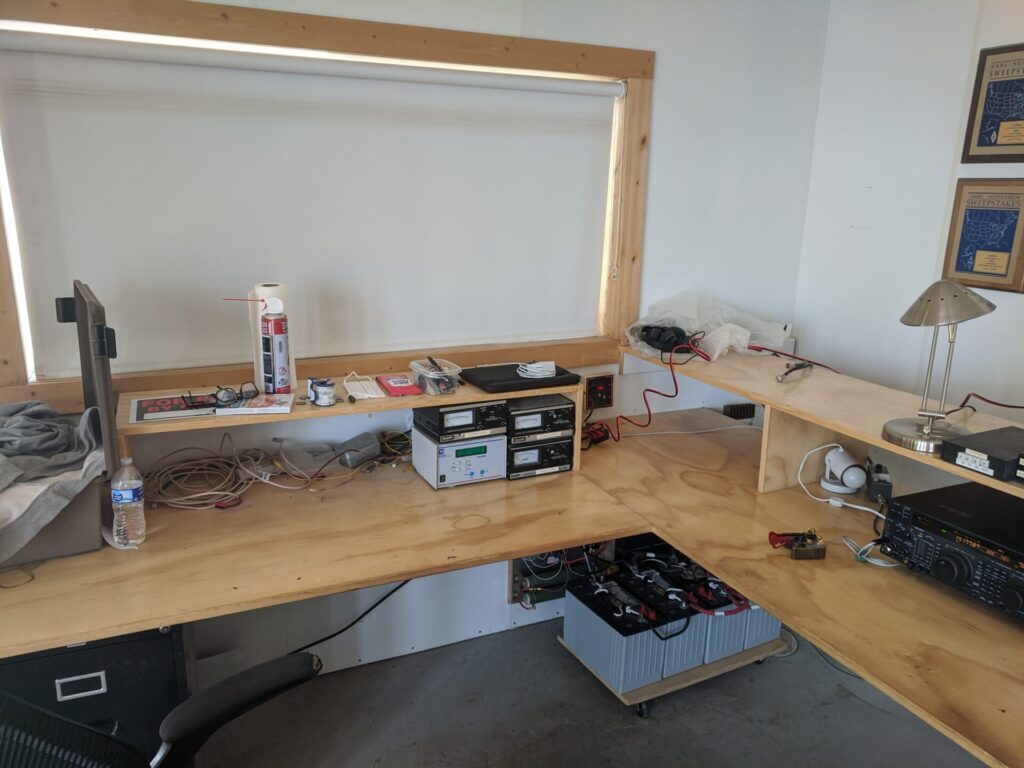 Ranch and Radio Studio Details
The 35 acre Solar Ranch is located in Park County Colorado. The locals call it "mission control" 🙂 Many in the area think it is a government installation and are scared away. It is 12 miles from the city of Hartsel and 25 miles from Fairplay. It sits between Highway 24 and 285 just off Elkhorn Rd (County Road 15).
Aside from being a top performing amateur radio station, the property is a great vacation and getaway retreat. Getting out of the big city for a quiet holiday is priceless.
Unlike many smaller lots in Park County, on this 35 acre lot you are able to park RVs and trailers. Build ranch outbuildings and have little county control over what you do here. The entire property systems are geared to the survivalist mentality.
The ranch is equidistant from Denver and Colorado Springs. About 90-100 miles. DIA is about 130 miles away.
The building is about 1000+ sqf. with a main radio/technology studio of 600 sqf and a kitchen of about 200 sqf. Sleeping areas are integrated inside the studio area with a Murphy bed for easy storage. Storage rooms account for the rest of the space. Heating is provided by southern facing solar gain poly-carbonate walls charging concrete columns for heat storage at night. Heating is supplemented with propane room heaters. 2 different solar PV systems charge AGM batteries for kitchen power and "shack" power. A 10Kw generator is included. Water is provided by a 24VDC solar pumped well. Building has a bathroom with shower, sink and toilet, the kitchen has a propane stove, wood stove, fridge, cabinets, and food prep. work spaces. I lived in this building for over 10 years with no problems.
This property is suitable for a single person or couple. The county designed septic system is adequate for just a few people. It will not support a family long term. The water is solar pumped, is also limited and enough for a couple but not a family with children during extended stays.
Elevation is at about 9600 feet. Since it is on top of a hill it can get quite windy, but the views in all directions are spectatular. There are no trees on the property as I wanted something fireproof and antenna installation friendly.
Road access is good in both winter and summer. Snow is plowed from the county road quickly. A 4WD vehicle is recommended. (I mean truck/large SUV not a Subaru) Property owner is responsible for their own driveway plowing. The ranch is fully barbed wire fenced except for open access to a county road at the lower end of the property. Animals are allowed on the property and property taxes can be reduced with the correct agricultural ranch management. You want chickens, goats, cows, yaks? All are no problem on this 35 acres.
Internet Service is available from several providers. ATT provides cell service in the area. On-site PV panels provide enough electricity for the building. Closest commercial electric lines are miles away.
For hunters and outdoorsmen there is a target shooting area on the property. A large high dirt berm stops all projectiles.
A 10×40 CONEX shipping container sits on the property and is included with a full price offer.
Tower and Antenna Details
Antennas point to all Major DX locations, rotation not usually needed. Direction switched in station building.
120 ft Rohn 45.
2 element 40 yagi – 40-2CD
80 meter rotary dipole with SpiderBeam elements
80′ TH6 to SA phased with yagi at 40, switchable
40′ TH6 Carib. phased with yagi at 80, switchable
Entire tower gamma matched for 160 meters as a full size vertical.
100 ft. Rohn 25 rotating tower, m2 rotator – usually pointed East
100′ rotary dipole for 40 meters
90′ 5 Element M2 yagi
70′ 5 element M2 Yagi
35 TH6 pointed 180 from the others, usually West
80 ft. Rohn 25 – Asia-West tower – top of hill, modeled with HFTA
80′ TH7 rotatable to West or Asia phased with lower antenna
40′ TH7 fixed on JA phased with upper antenna
100 ft 80 meter Ground Plane. Fed at 60 ft. Rohn 25 tower
60 ft. Rohn 25 VHF tower, 6M, 2M, 450, yagis rotatable.
35 ft Rohn 25, 10-20 meter Log perodic, rotatable.
100 ft Rohn 45, EU tower – top of high hill – modeled with HFTA
TH7 at 75′ fixed toward EU, phased with lower TH7 at 40′ fixed on EU.
100′ 2 Element 40 meter phased array rotatable, bidirectional
All guyed towers are guyed with Phillystran. Most have been up for 10 years with no failures. Hy-Gain TH6/TH7 antennas were chosen for their robustness and reliability. They also work quite well when phased at HFTA modeled heights. Beverage antennas are aimed to Europe, South America and Asia.
A number of contests were entered and won (LP M/S SS, 160 contests) from this ham station. It is ultra quiet with no man made electrical noise or interference. it performs great on 160 meters with the beverage antennas. It is a great contesting and DX station.
This station was used as a remote ham station for 8 years and was reliable and did well in contests. I can consult on how to reinstall the equipment and instruct on best practices based on knowledge gained over the years.
Ranch Purchase
Think of this ranch as an investment property with the ham towers thrown in as a bonus..
(THIS PROPERTY HAS BEEN SOLD)
The property is currently without liens or a mortgage. All taxes have been paid. Most homes in the area are in the 300K-400K range. There is no HOA or covenants here. The required permits were obtained during construction. The radio studio building is technically an "out building" but you could build a main house on the property if desired. Property taxes are about $1400 a year. I may be willing to finance this property for a buyer with a job and a good credit history. 20% down with a 4% interest 15 year mortgage is possible. Rental with option to buy is possible too. Contact Chuck at 303-523-4873 or email at charles.gerarden@gmail.com
P.S. After having this ad up for a while, I need to make it perfectly clear that if you are not a serious potential buyer do not waste my time. I have been jerked around by several "buyers" only to find out they have mental delusions of owning a super station like this, but are just B.S. artists and just talk to impress themselves. I am interested in selling the station to those who take action, not talkers.